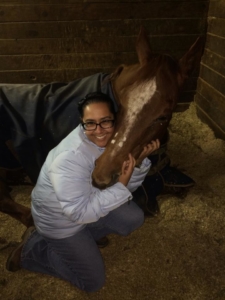 Click the picture for the full June 2016 newsletter!
---
Whoo Hoo! It's summertime and school's out! It's time for students and families to enjoy many activities that only summer brings. However, it is important for students to continue to practice their speech and language skills over the break. Below you'll find some activities that encourage communication while your child is home for the summer.
– Fun with chalk: Draw pictures on the sidewalk or the driveway related to summer objects or specific sounds your child may be working on. You can also draw these pictures and play a game of hopscotch.
– Buy a Journal: Encourage your child to write in their journal related to summer events. This will help in retelling stories while increasing vocabulary and strengthening writing skills. If your child cannot write yet, draw or cut and glue pictures from a newspaper or magazine. This will also help their fine motor abilities.
– Go Outside!: It's time to enjoy the weather. Limit your child's time spent on an electronic device and go to the park, the playground, the pool, the beach and/or local community events. These experiences increase a child's exposure to new language opportunities.
– Play in the Car: While driving in your car, play I Spy and look for specific objects such as colors and shapes (I Spy with my little eye something red!)
– Scavenger Hunt: Hide objects and pictures in the house or in the backyard. This is great for working on vocabulary and prepositions. If you play at night, it can be a flashlight scavenger hunt!
– Read, Read, Read!: Go to the library and pick out several books. You can work on identifying objects , answering questions about the story as well as having your child retell you the story.  Play board games: Board games teach turn-taking skills and are a fun way to learn. Scattegories, Scrabble, Chutes and Ladders, Sorry. Candyland, Guess Who, Monopoly and Clue are just a few.
Enjoy the fun in the sun!